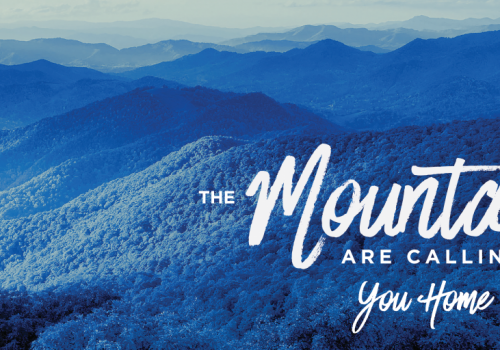 Homecoming 2020
February 21

-

February 22
Event Navigation
UNC Asheville alumni, students and families will celebrate Homecoming 2020 with many special events, headlined by a Bulldog basketball doubleheader, the Alumni Awards Banquet, and special closeout parties for alumni and students, on and off campus.
Donna Glick, the longtime director of Huntington Theatre Company's Department of Education and Community Programs in Boston, and a 1975 graduate of UNC Asheville, will receive the university's Roy A. Taylor Distinguished Alumnus of the Year Award.
Other UNC Asheville alumni who will be honored at the banquet are:
Tate Lyda, Class of 1991, proprietor, Alliance Driveway Solutions, Inc., and fundraiser for the Joe Frick Memorial Endowed Scholarship
Cerise Glenn-Manigault, Class of 1999, associate professor of communication studies, UNC Greensboro
Fatima Johnson, Class of 1998, executive officer for NASA's Agency Chief Information Office
Sergio Mariaca, Class of 1997, president, Mariaca Wealth Management LLC
Keith Bramlett, retired Sara & Joseph Breman Professor of Social Relations at UNC Asheville.
Highlights of the Homecoming 2020 schedule include:
Friday, Feb. 21
2020 National Alumni Awards Banquet – Ticketed event for UNC Asheville alumni and their guests – check-in and reception begins at 6 p.m. with program starting at 6:30 p.m., Highsmith Student Union, Blue Ridge Room.
Highsmith After Dark – Party for students – 9 p.m., Highsmith Student Union
Saturday, Feb. 22
Bulldog Big Wheel Race and Rocky Olympics – Unusual and fun contests for students – 11:30 a.m., the Quad.
Bulldog Basketball Doubleheader – Pregame Party on the Plaza at 1:45 p.m. in front of Kimmel Arena; Women's game vs. USC Upstate at 2 p.m.; Men's game vs. Presbyterian at 4:30 p.m., Kimmel Arena; Alumni Zone gathering between games in Kimmel Arena, Grimes Atrium.
Ticketed Homecoming Closeout Celebration at the Salvage Station for UNC Asheville alumni and guests – 8 p.m., 466 Riverside Dr., Asheville.
Homecoming Comedy Show for UNC Asheville students featuring Darren Brand and Jacob Williams of MTV's Wild n' Out Live, 9 p.m., Highsmith Student Union, Blue Ridge Room.
For more information, visit homecoming.unca.edu.