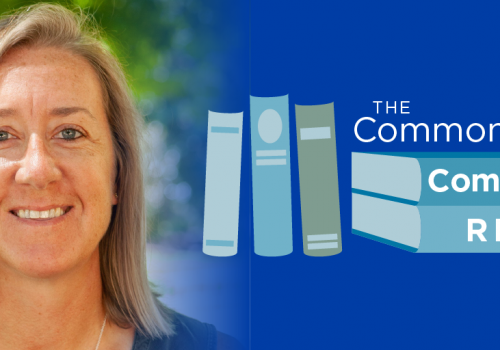 Common Word Community Read: "How to Get Away with (Writing About) Murder" with Dr. Laura Meadows
Event Navigation
The Common Word Community Read, curated by New York Times Bestselling author and fellow UNC Asheville alumnus, Wiley Cash '00, brings the UNC Asheville community together to engage in a collective educational experience. Each semester, one book will serve as the focus of numerous virtual and in-person lectures and discussions that will allow participants to delve deeper into the text. Over the course of the academic year, participants will read one book each semester, gaining insights and sharing ideas in a welcoming and respectful environment. Learn more and pick up your copy of the spring 2023 community read selection: "The Other Dr. Gilmer: Two Men, a Murder, and an Unlikely Fight for Justice."
Fresh out of medical residency, Dr. Benjamin Gilmer joined a rural North Carolina clinic only to find that its previous doctor shared his last name. Dr. Vince Gilmer was loved and respected by the community—right up until he strangled his ailing father and then returned to the clinic for a regular week of work. Vince's eventual arrest for murder shocked his patients. How could their beloved doctor be capable of such violence? The deeper Benjamin looked into Vince's case, the more he became obsessed with discovering what pushed a good man toward darkness.
Register to attend here. For more information, visit: giving.unca.edu/alumni/the-common-word-community-read/.
This event is the first of three events for the Spring 2023 Common Word Community Read series. Additional events include a lecture by Dr. Laura Johnson, and a conversation between Wiley Cash and Benjamin Gilmer.
Livestream event on our Youtube page here.
---
Accessibility
UNC Asheville is committed to providing universal access to all of our events. If you have any questions about access or to request reasonable accommodations that will facilitate your full participation in this event, please contact the Event Organizer (see below). Advance notice is necessary to arrange for accessibility needs.
Visitor Parking
Visitors may park in faculty/staff and non-resident All Permit lots from 5:00 p.m. until 7:30 a.m., Monday through Friday, and on weekends, holidays, and campus breaks. Visitors are not permitted to park in resident student lots at any time.
Prior to 5pm, any visitor (regardless of their reason for visit) need to adhere to the current practices listed on the parking website. Get your visitor parking permit here