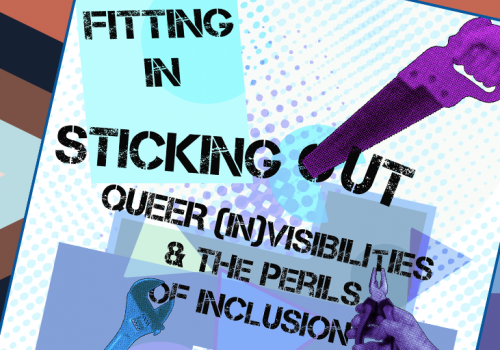 Biennial Queer Studies Conference
Event Navigation
UNC Asheville's biennial Queer Studies Conference, co-sponsored this year by Davidson College, will bring together scholars, artists and activists March 26-28 for virtual workshops and presentations. With keynote presentations by Wriply Bennet and Kay Ulanday Barrett, the conference will be based around the theme, Fitting In and Sticking Out – Queer [In]Visibilities and the Perils of Inclusion.
This conference is free for all attendees, with a suggested donation of $20. Registration is required for access, and is available at https://www.eventbrite.com/e/virtual-queer-studies-conference-2021-tickets-126872951413.
For more information, please contact the conference organizers, UNC Asheville Assistant Professor of Sociology Shawn Mendez (smendez@unca.edu) or Healthy Campus Liaison Jordan Perry (jperry2@unca.edu).