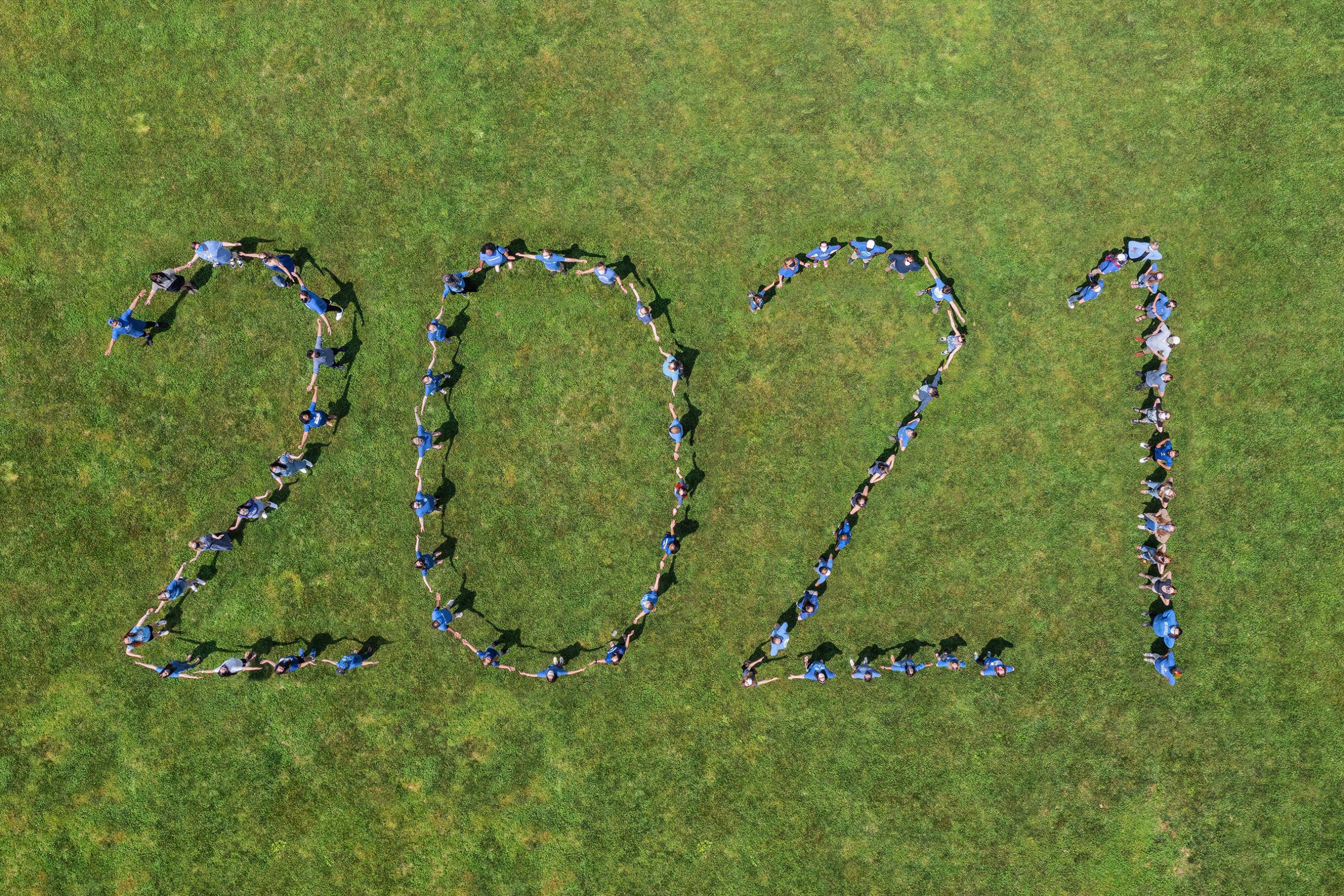 Spring 2021 Commencement Ceremony
To allow for social distancing and given the capacity of the Quad, we will hold two Commencement ceremonies on Saturday, May 8. This will allow for two guests per graduate to attend in-person.
8:30 – 10:00 a.m. for Humanities and Natural Sciences graduates (Commencement Ceremony A)
12:00 – 1:30 p.m. for Social Sciences and Master of Liberal Arts and Sciences graduates (Commencement Ceremony B)
This document provides a list of majors and the Commencement ceremony category, A or B.
Every graduate and guest participating in the Commencement ceremony must wear a face covering and adhere to social distancing guidelines.
Tickets for RSVP'ed guests to the Commencement Ceremonies for the UNC Asheville Class of 2021 were issued via email by April 30, 2021. For questions please call 232.5658 or email jmoffitt@unca.edu.
Livestream
The Commencement ceremonies will be livestreamed on the homepage of the UNC Asheville website, the University's Facebook page, the University's YouTube channel, and this webpage. The recording will be posted to the University's YouTube channel.
Commencement Speaker & Honorary Degree Recipients
UNC Asheville will award John R. Lewis, civil rights activist, politician and statesman, posthumously the Chancellor's Medallion and the Honorary Doctorate of Laws. On behalf of Representative Lewis, Linda Earley Chastang, Esq., CEO for the John and Lillian Miles Lewis Foundation, Inc., will serve as the Commencement speaker and recipient of the UNC Asheville Chancellor's Medallion, the University's highest non-academic distinction, given to recognize individuals who demonstrate distinguished national service and leadership.
UNC Asheville will also award honorary degrees to:
Joy Harjo, U.S. Poet Laureate, 2019–Present, member of the Academy of Arts and Letters 2021, who will receive the Honorary Doctorate in Humane Letters;
Mel Chin, conceptual visual artist and author, and member of the Academy of Arts and Letters 2021, who will receive the Honorary Doctorate in Fine Arts; and
King Prather, former North Carolina Blue Cross Blue Shield General Counsel, UNC Asheville Board of Trustees Member Emeritus, and parent of three UNC Asheville graduates, who will receive the Honorary Doctorate in Law and Public Policy.
Photography
To ensure each graduate's guests adhere to COVID-19 health and safety protocols during the UNC Asheville Class of 2021 Commencement Ceremony, the University is pleased to provide the Class of 2021 graduates with a complimentary photo taken during the Commencement ceremony. The complimentary photo will capture each graduate receiving their diploma from the Chancellor during the ceremony. This photo will be mailed to each graduate's address of record per the University Registrar. Guests are NOT permitted to move chairs, relocate seats, or walk around during the ceremony – this includes any movement to take pictures outside of guests' designated seats. There will be no exceptions to this requirement. Thank you for your understanding.
Parking
When you arrive on campus, there will be parking attendants to guide you to parking areas, including accessibility parking. Please follow the attendants instructions to safely and quickly find parking for the ceremony.
Accessibility Accommodations
Guests requiring accessibility parking will be led to this lot upon arrival. Once parked, there are attendants in the lot that can assist guests with wheelchair provisions, ASL seating, and other needs.
Inclement Weather Plan
In the event of inclement weather, our plan is to hold two Commencement ceremonies on May 8 to be in the Wilma M. Sherrill Center on campus at 8:30 a.m. and 12:00 pm. We will communicate with graduates as soon as possible if there is a need to implement the inclement weather Commencement ceremony in the Sherrill Center.
Additional details and other important information will be shared with you via email in the coming weeks.  If you have any questions about the Commencement ceremony, please email commencement@unca.edu.
---
UNC Asheville Alumni Association
Since the Association's founding in 1947, lifetime membership has been a gift of the university to its graduates. The association helps alumni stay connected to their alma mater, classmates, friends, faculty and staff, as well as to connect with alumni throughout the United States and in more than 50 countries. To learn more about the Association, its activities and benefits go to alumni.unca.edu.
Social Networking: Stay connected to your alma mater through Facebook, Twitter, and Instagram.
Class Notes and Information Update: Help us stay connected by keeping us informed of changes to your contact information and share with us news about your life after UNC Asheville.
Career Services & Transcripts
Career Services: UNC Asheville graduates receive all the services of the UNC Asheville Career Center at no charge throughout their lives. To learn about upcoming events, online job postings and more go to career.unca.edu.
Transcripts: Transcripts are provided to UNC Asheville graduates at no charge from the University in person or online with a small processing charge from the National Student Clearinghouse. Find more information on ordering transcripts here.
---
Preserving the Memory
2020 Virtual Fall Commencement
Please find more information about the graduates and ceremony speakers in the Commencement program.
---
If you have questions about Commencement, email commencement@unca.edu.