Questions about UNC Asheville campus life, adjusting to college or where the best snacks are on campus? Ask the University Ambassadors! Email us at ambassadors@unca.edu.
Kait Llewellyn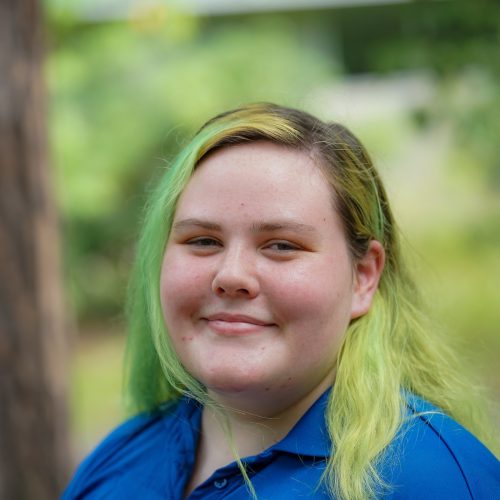 I'm Kait, a chemistry major and member of the class of 2023, originally from Hendersonville, NC. I chose UNCA because of the amazing downtown area and river arts district, in combination with gorgeous hiking trails that are so close to the school!
Sadie Scott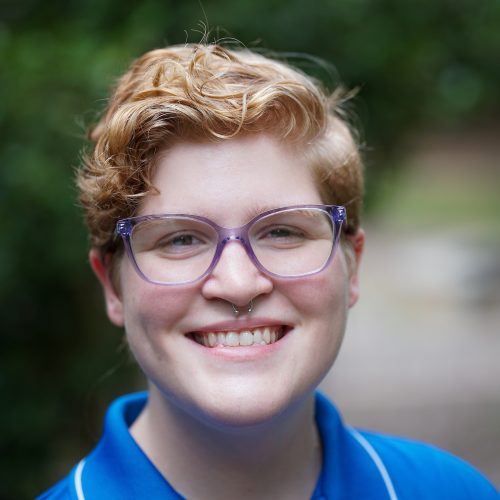 My name is Sadie Scott and I am a sophomore Psychology major here at UNCA! My hometown is Goldsboro, NC and I was first drawn to UNCA because it is in the mountains and it has a smaller class size: perfect for an introvert like me. My experience here has…
Aliyah Rao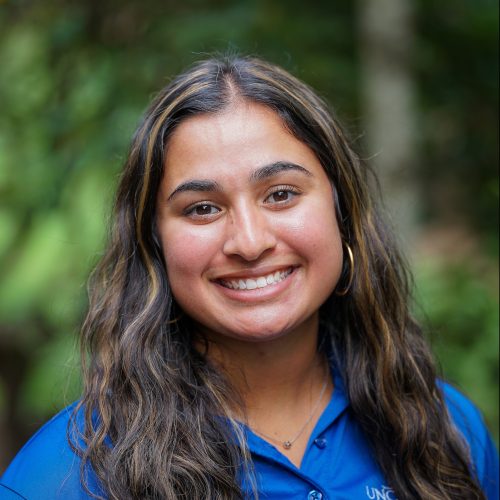 I'm Aliyah Rao, a chemistry major as well as a double minor in biology and neuroscience on the Pre-Med track. I am a member of the class of 2023, originally from Hickory, NC. I am going to be a Program Director for the 2022-2023 academic year. I am currently an…
Laura Olls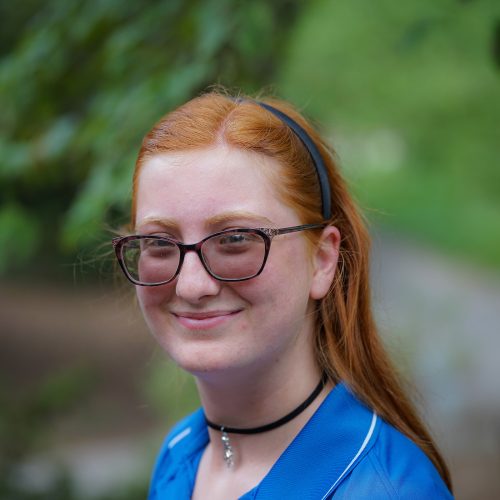 Hi! I'm Laura Olls, a junior from Stanley NC (near Charlotte). Woo class of 2023! I am a history major and a drama minor. I chose UNCA in part because of the tour I took, so here I am trying to offer the same experience for others. Hope to see…
Jason Leveille
Hi, my name is Jason, I am an Atmospheric Science major and a member of the Class of 2024 from Asheboro NC.
Emma Appleby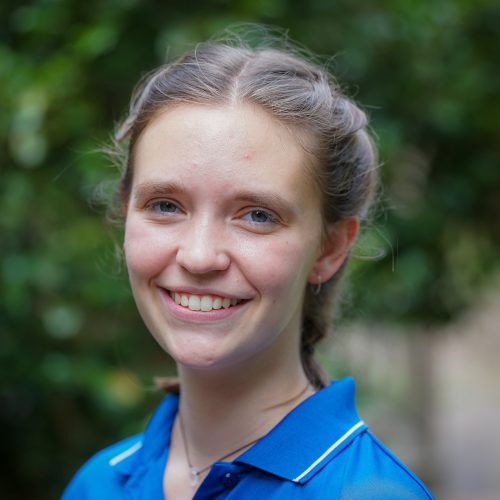 Hi- I'm Emma, a political science major with a human rights studies minor. I'm a member of the class of 2023, originally from Raleigh NC.
Jessie Nilsen
Hi I'm Jessie Nilsen. I'm a sophomore from Los Angeles, California. I'm studying Biochemistry and minoring in Dance. I love UNC Asheville because of all of the support systems in place for us students and the caring faculty that wants to see us all succeed.
Alex Pritchard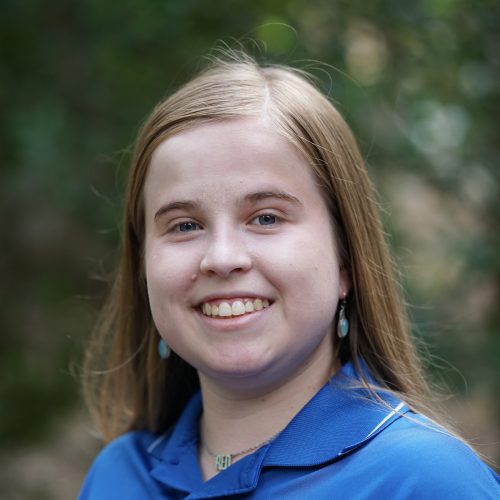 My name is Alex Pritchard, and I'm a member of the Class of 2023 majoring in Mass Communication and minoring in Spanish and Professional Writing and Rhetoric. I'm originally from Raleigh, North Carolina. I chose UNC Asheville because a smaller school environment appealed to me, and also because I love…
Hannah Rose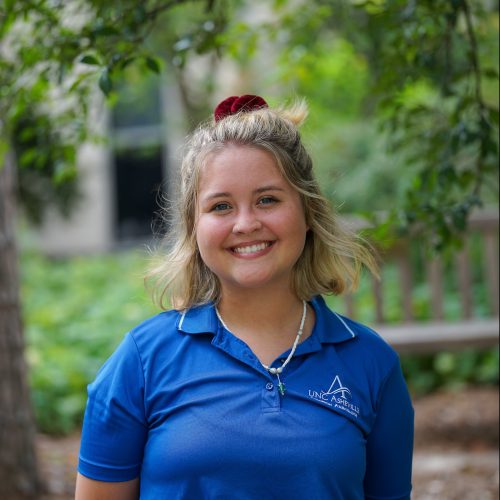 Hello, my name is Hannah Rose! I am a double major in Women's, Gender, and Sexuality Studies, and Sociology. I am from the Outer Banks, so when I chose UNCA I jokingly told my parents that I wanted to be on the opposite side of the state so that they…
Riley Hall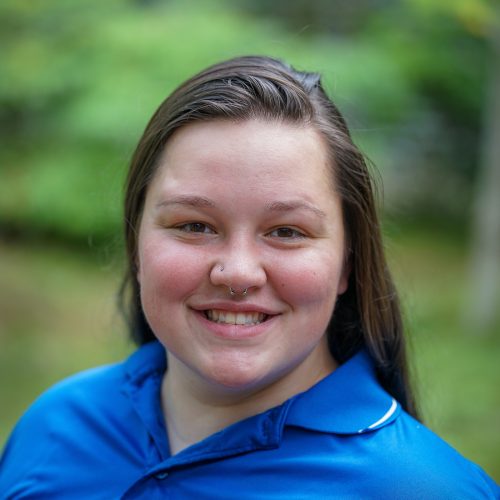 My name is Riley Hall! I'm from Greensboro, North Carolina, but I've moved around quite a bit. I'll be graduating from UNC Asheville in May of 2023 with a degree in German and a minor in International Studies. I'm also going to be a Program Director for the 2022-2023 school…