Your college pathway has a local connection at UNC Asheville, with the Bulldog Trailblazer Promise offering direct admission to North Carolina's public liberal arts and sciences university.
Each year, more than 100 qualified students transfer from A-B Tech to UNC Asheville to pursue degrees in more than 30 majors and programs, including atmospherics sciences, biology, chemistry, education, engineering, environmental studies, health and wellness promotion, and psychology, just to name a few. All classes at UNC Asheville are taught by faculty, not teaching assistants, connecting you with experts in each field of study, offering hands-on experience and research opportunities, and opening doors to area internships and careers. Alumni work locally and internationally on all seven continents including Antarctica. With UNC Asheville's prestige as one of U.S. News and World Report's top 10 public liberal arts colleges, you can take your undergraduate degree anywhere in the world and make an impact right here at home.
Eligibility Requirements
Students who wish to participate in the Program must satisfy the following conditions:
Be a currently enrolled student at A-B Tech in a degree-seeking capacity
Complete UNC Asheville application for admission and disciplinary form
Be in good standing at A-B Tech and other institutions attended
Submit application fee or waiver and enrollment deposit
Trailblazer-Bulldog Promise applicants should have a minimum cumulative GPA of 2.0 at A-B Tech.
Benefits
Those who complete the AA or AS at A-B Tech are guaranteed admission to UNCA, provided all eligibility requirements above are met.
The Program affords A-B Tech students access to information about academic programs, faculty, and staff at the UNC Asheville campus who will facilitate their transition to UNC Asheville.
This Program prioritizes the ability to get admission, financial aid, and registration services communicated early in the transition process, which sets A-B Tech students up for maximum success at both institutions.
Apply Now
Visit our Transfer page for information on how to apply, scholarships, housing, and other resources for transfer students.
Sign Up for the Program
Want to learn more about the Bulldog Trailblazer Promise? Sign up to request more info.
Contact Us
Questions? Please contact: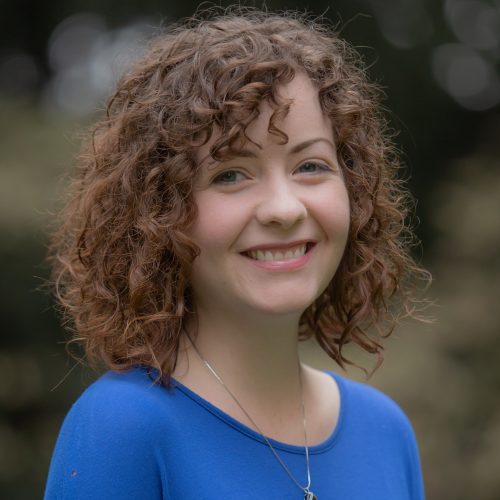 Assistant Director of Admission
Brown Hall